ProCreate - Configuration Options
Loading Configuration Options
There is one configuration options available via the Manage Apps Screen.
To navigate to this screen, please perform the following actions as a Jira System Administrator:
Select the 'Manage apps' * link in the admin cog drop-down.

* Please note, prior to version 8 of Jira, this link was called 'Add-ons'



From the result page, select the 'Configuration' link under 'PRO CREATE FOR JIRA SERVICE DESK' from the left-hand navigation menu.

Optional Confirm Dialog Message
Pro Create for Jira Service Desk will apply to all Jira Service Desk projects in the Jira instance.
You can set your own prompt message which will be displayed in the Pro Create message box: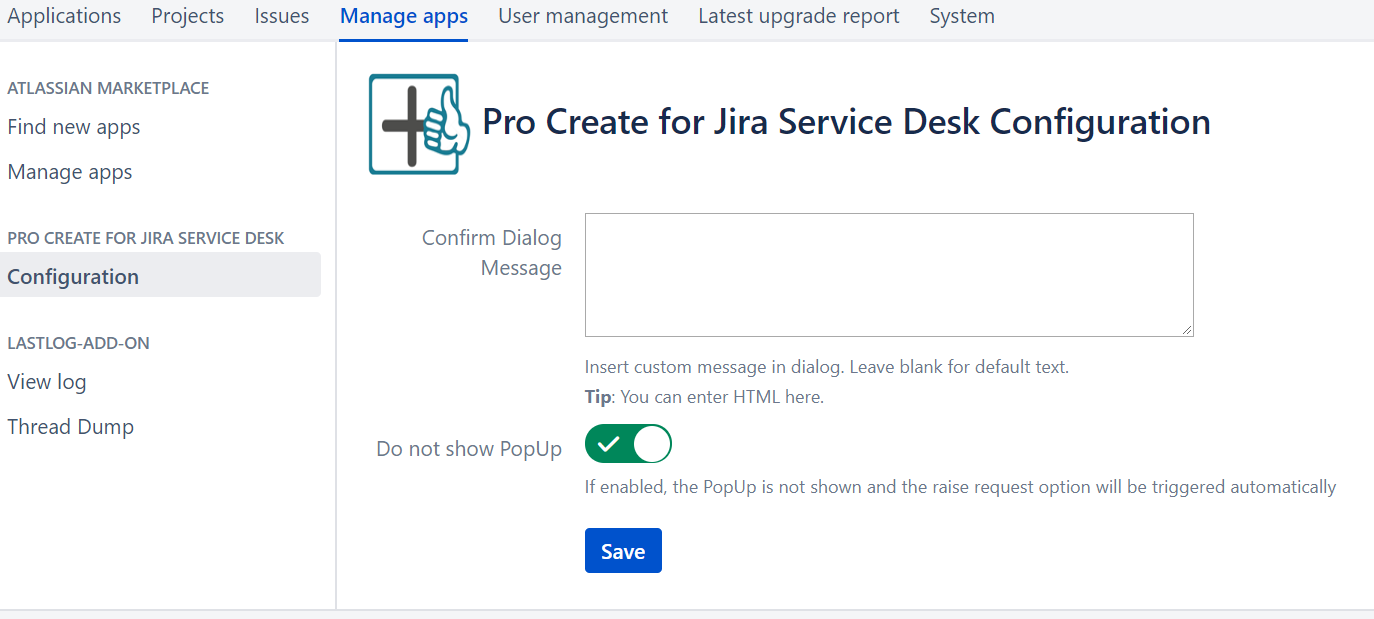 You can enter html syntax, including images, as part of the prompt message.
Additionally, ProCreate for Jira and Service Desk is compatible with "JEditor - Rich Text Editor for Jira"
The prompt message is language independent; it will be used regardless of the language set in the user's profile.
The "Do not show PopUp" options directly redirects the agent to the request creation dialogue, without showing the PopUp, when enabled.